Paris American High School, Paris, France

Get travel documents in order
PAHS 2021 France Reunion attendees,
As we prepare for our September 2021 France Reunion, it's a good time to remind everyone to have your travel documents and similar arrangements in order.
Your passport should be current and should not expire less than three (3) months after the end of our trip (Schengen Agreement requirement. See https://www.us-passport-service-guide.com/travel-to-schengen-countries.html for details).
If you use TSA Pre-Check or Global Entry, make sure that these won't expire before the end of your travel.
Notify your credit card issuers of your travel plans and take only those cards that you will absolutely need.
Get any medical needs (exams, prescription renewals, etc.) scheduled and done before leaving.
We strongly encourage everyone to consider travel insurance coverage. Remember that Medicare and many domestic medical insurance coverages are not valid outside the U.S. and a good travel policy will fill much of this gap.
Your Reunion Committee continues to monitor Europe's recovery from the pandemic. As we write this, the situation in France remains uncertain. More broadly, the U.S. State Department presently discourages overseas travel and the COVID screening requirements for re-entry into the U.S. remain in place (see https://travel.state.gov/content/travel/en/traveladvisories/ea/covid-testing-required-us-entry.html for details).
We also do not know what COVID documentation requirements may be for entry into France or other European countries, or for return to the U.S. Suffice to say, all of us should get ourselves vaccinated before travel or otherwise be ready to meet whatever international travel medical requirements there may be.
We will make a final go / no go decision for our Reunion trip by mid-May. Until then we remain optimistic that our reunion will take place this coming September and that it will be both fun and safe for all.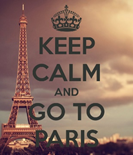 Your Reunion Committee:
Bart BARTLETT '57
Dave BURLIN '65
Mike KANZE '65
Chris KELLEY Lowell '66
Bev TYLER '66
Barbara WALKER Bartlett '69